Our Company History
Makoto General Marine Service was established in 1949 as a general marine and ship fitting trading company. Makoto's heart lies in our basic principles of Friendship, Improvement, and Service. Without forgetting these principles we at Makoto continue to supply quality materials to ships that sail all the seven seas. We have accumulated many achievements both inside and outside the country, and have gained the trust of many loyal customers and to this day our company continues to grow and expand.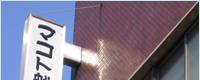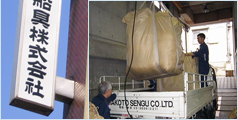 The Characteristics of Makoto General Marine Service
We are an official registered company with the International Ship Suppliers Association, and have a worldwide network of customers.  We are known for our ability to deliver our products to those far-away, hard to get to places, where as our competitors are unable to provide the same. We here at Makoto have offices located in both Tokyo and Kobe making it possible for us to provide speedy shipping nationwide.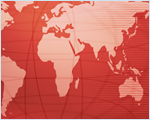 Our Vision here at Makoto
Our company staff are primarily in their twenties and thirties. We believe that the future lies in the power of young peoples of today, who's hearts are overflowing with energy. These young individuals have inherited their senior's teachings and each month hold a research meeting. Therein contemplating how we may continue  to grown and develop and continue our role as industry leaders for many years to come.